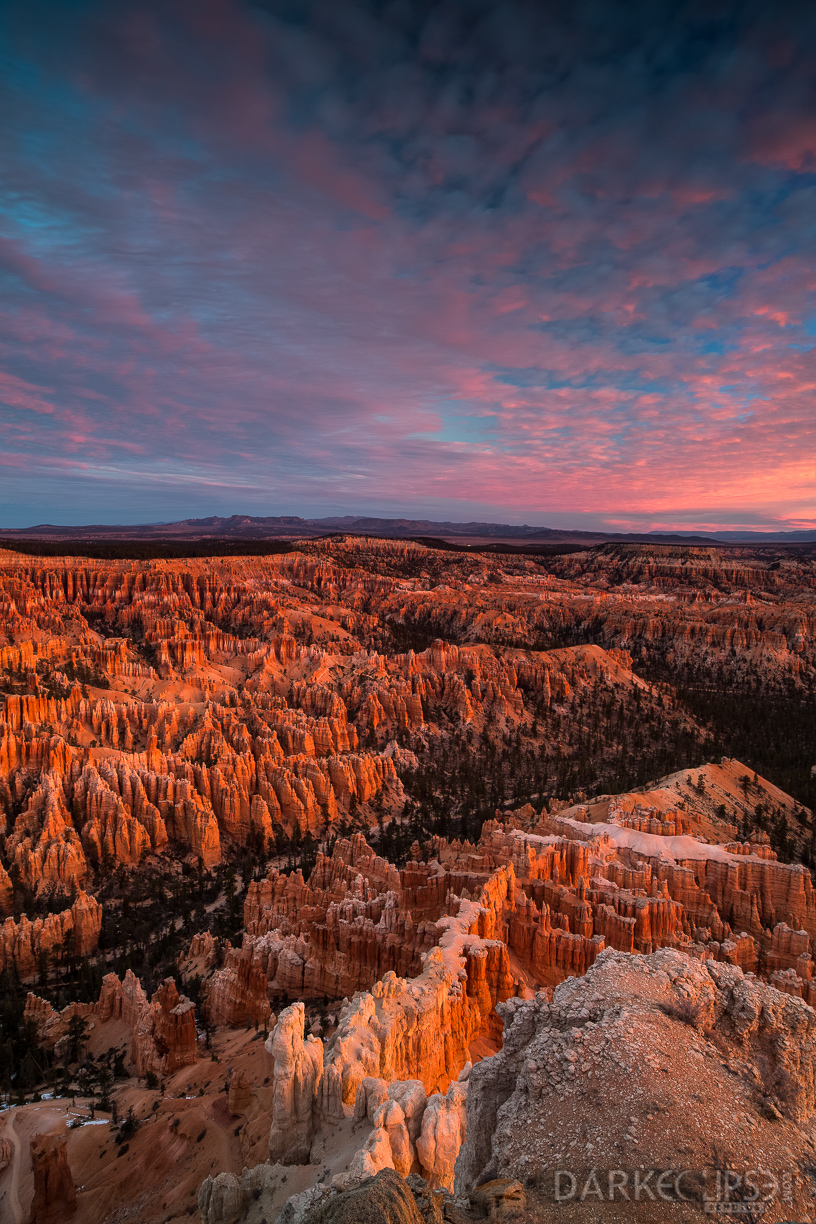 Date: 11/13/2013
Location: Bryce Canyon National Park, Utah
Title: Sunrise of the amphitheater
Travel and photography go hand in hand. Visiting various places around the world requires unforgettable moments and beautiful sceneries to be captured. Who would ever want to miss a chance snapping a shot visiting the majestic Bryce Canyon?  This is just one of the many captivating places to explore across the United States. From a long list of national parks and amazing coastlines, there are a lot of options to ponder on for travelers and photography enthusiasts.
Bryce Canyon is known to be one of the most frequently visited and photographed national parks in the States. Outdoor fine art photographers would flock to Bryce just to take a shot of the most visually appealing views and sceneries which they can find.
This beautiful picture of the magenta skyline was taken from a recent trip to Bryce Canyon. From the amphitheaters of Bryce Canyon National Park rise thousands of precisely etched hoodoo spires beaming with brilliant colors. The iconic canyons resulted from years of water and wind activities in the area. The pink cliffs were etched by endless interaction of the various elements in the environment.
The detail of this photograph gave the Bryce Canyon a surreal appearance. The beautiful shades of the horizon brought much depth and character to this snapshot. A fine art print of this captivating scenery can be a nice design piece.