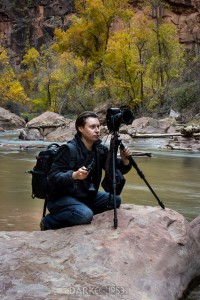 Photography is in existence so we humans can appreciate the beauty of Mother Nature and the mystery of life as it unfolds in front of our very eyes. Whether to document or celebrate the charming appeal of our environment these photographs speak a magnitude of our human experiences and emotions.
As an artist, I characterize a photograph as my way of paying homage to what the natural world has to offer with all her splendor and magnificence. I embraced the art of photography because I intend to celebrate the captivating panoramas and breathtaking sceneries which I have witnessed all throughout my journey as a visual artist.
Through my photographs, I envision to touch my audience through the sheer emotions being awakened by each and every single fine art photograph that I capture. I want to convey various emotions that an individual can feel. The images I captures of landscapes, seascapes and nightscapes influence and affect the audience in a way that they will learn to reconnect with their experiences and nature. I aim to awaken the very soul of my audience into a deeper understanding of stewardship over the planet Earth that we call our home. I want to ensure that every photograph I capture has a very unique character that will allow my audience to feel all the positive and familiar feelings each time it is viewed. The photographs I pass on to others tell interesting stories of tranquility, serenity, love and peace as well as melancholy and nostalgia. Everything which can influence the soul and mind of the audience is a favorable thing for my portfolio as a visual artist.
Becoming a fine art landscape photographer was a tumultuous yet very rewarding career move for me. After departing IT job on Wall Street that I've held for over a decade I've indulged in the field of visual arts through photography because of my reverence to Mother Nature.  I firmly believe that my passion for photography is the realization of who I am meant to be. Chasing a beautiful photograph one after the other gives me the sense of personal & professional fulfillment I have never felt before .  Now as a rising fine art landscape photographer from Brooklyn, NY my frequent trips  take me across the United States of America and to various destinations all over the world, allowing me to embrace the dynamics and the challenges of fine art landscape photography. I am also fascinated by the prowess of a photograph to move and influence an individual by simply reaching out to their sentiments and perspectives.
Typically the main subject of my work include breathtaking panoramas and beautiful landscapes that are truly picture-perfect. One of my personal goals as an artist is to visit every National Parks in the United States. I have visited and photographed nearly 20 of them in last few years. Some of my trips allowed me to fathom the vastness of the panoramic ocean view in Oregon, Maine and Alaska.   The alluring autumn foliage of Colorado, Maine, Alaska and Yukon allowed me to capture the beauty of the fall colors in North America . My devotion to visual art earned me the opportunity to photograph Iceland and the interesting geological features of this unique destination. Iceland became the first out of 3 international destinations in 2014 that I've visited to chase Northern Lights with all its intricate swirls and streaks of the greatest show in the sky.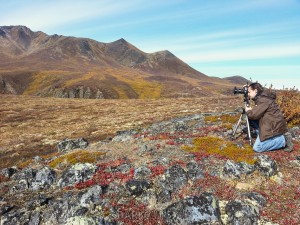 Through my creative efforts I want to pass on to my audience the awareness of the beauty of the world that we live in. The Mother Nature deserves our respect and admiration and my artwork can take my viewers into an experience of surreal and genuine human emotions which reminds us of our universal purpose and existence.