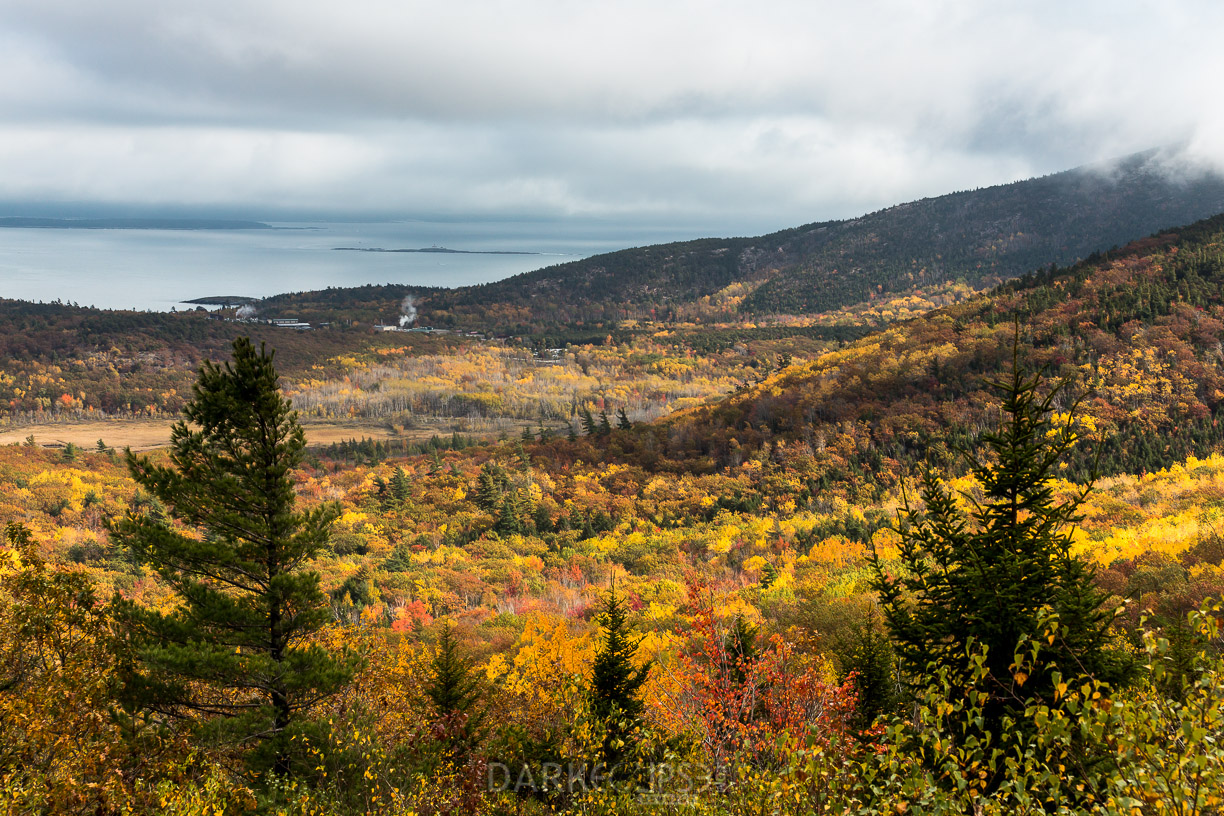 Date: 10/15/2013
Location: Maine
Title: Fall spectrum near the bay
Autumn foliage is really interesting when you see it on fine prints. This beautiful picture of the fall colors in Maine speaks about crisp hues and amazing detail. When you do an outdoor photo shoot, it is the dynamic elements of nature and the environment that can be a huge obstacle. However, the artist managed to capture the beauty of Mother Nature with its sheer beauty and magnificence. The movement of the clouds and the amount of outdoor lighting rendered a very picturesque image  the Maine fall colors.
Maine has been known for its pristine and clear waters on very interesting backdrop of rocky coastline and mountain pines. Maine's stunning maples and oaks set the picture for various outdoor activities. As the fresh green color of the leaves turn into the warm hues of autumn, photographers are welcomed with endless possibilities of capturing images for their own creative portfolios.
The image of the sea on a fine art print can be a very creative way of embracing the beauty of Mother Nature.  Every single image captured by an artist speaks about his own definition of beauty and creativity. Fine art prints are worth the investment. These creative masterpieces are the product of an artist's creative and ingenious "eye" and sense of creativity with utmost precision and highly technical photography skills.