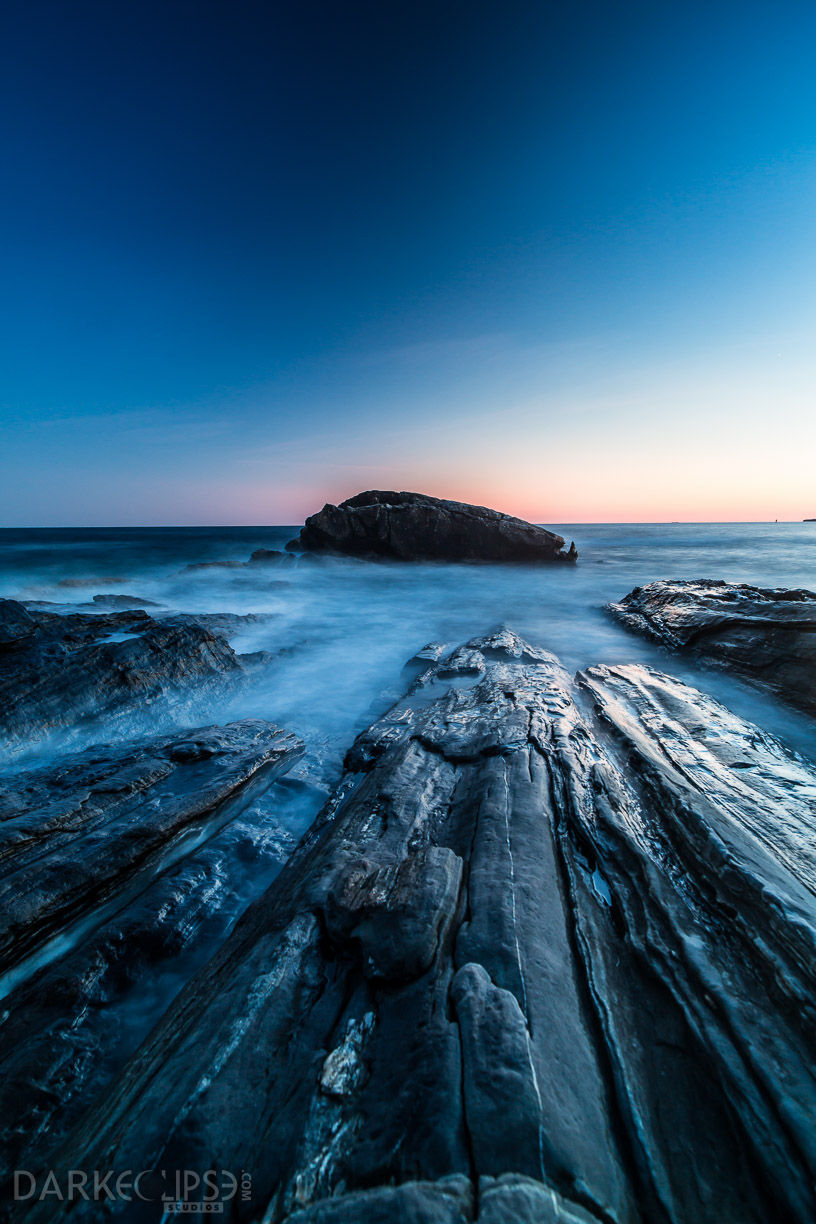 Date: 10/14/2013
Location: Pemaquid, Maine
Title: The afterglow
Photography is an interesting medium of art. What the eye can see connects what we feel and think. Thus, fine art photos speak an enormity of what is beautiful, creative, intense and dramatic. Fine art photos with landscape scenery as subjects are really interesting. This is the reason behind why a lot of photographers would really go to different places around the world just to capture a fine art photo they can be proud of. Most of these images are with significant creativity and utmost character.
For those who are fans of seascape and panoramic view of the ocean, Maine can be one of the best choices. The photo above was taken during a scouting of an area near the infamous Pemaquid Point Light. This image is really creative as it has been captured with an illusion of depth. The placement of compositional elements such as the rock formation on the foreground and the azure skyline on the background emphasized the third dimensional feel of this photo.
The subdued and dark colors in this picture created a sense of depth as well. The use of the magenta sky at the back part of the picture allows the eyes of the viewers to work they way into exploring the photograph. This creates a 3-dimensional charm. The visual lines created by the rock formation lead the viewers deeper into the beautiful sunset scene and interesting fading skyline.
Nothing can go wrong with beautiful pieces of art if we speak of interior design.   Grab a fine art print of this photograph and create a design plan for a home or office flawlessly.