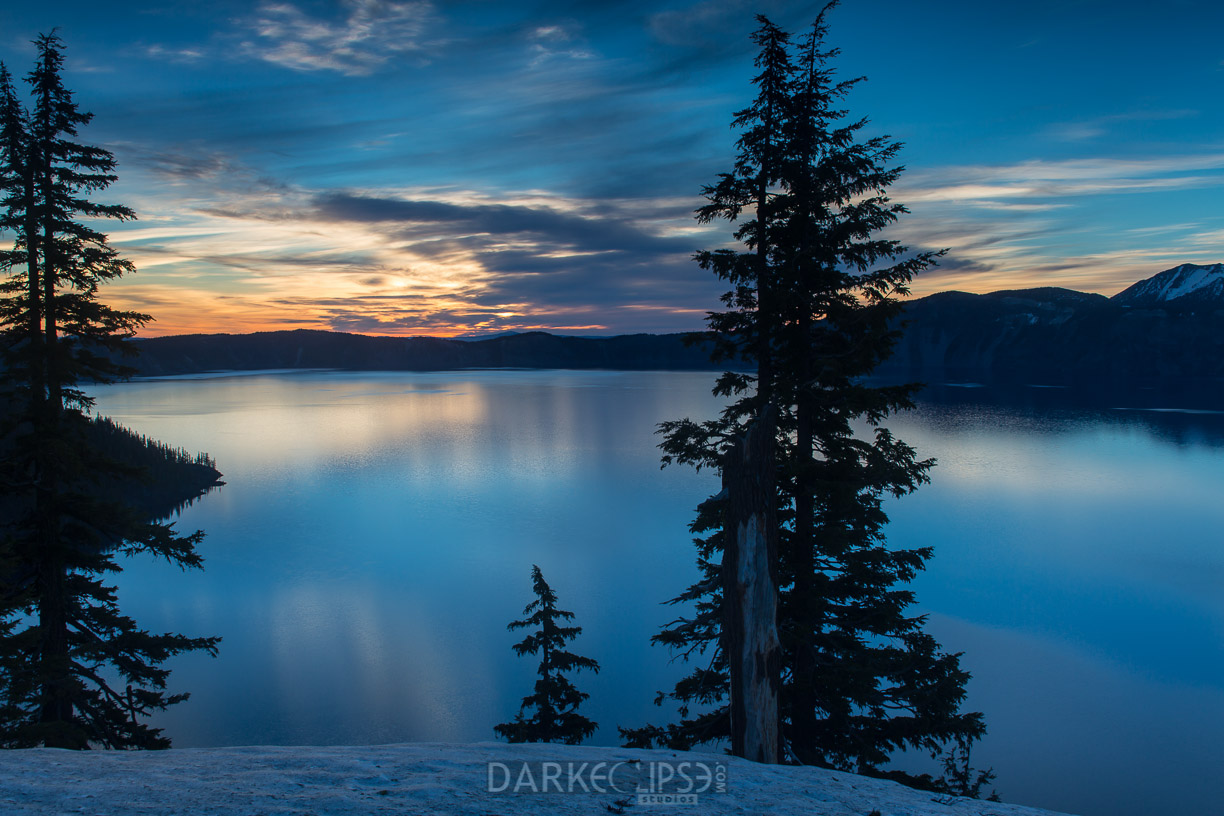 Date: 06/05/2013
Location: Crater Lake National Park, Oregon
Title: Blue melancholy
There has to be one situation when we marvel at the beautiful hues of sunrise. Staring at beautiful sceneries involving sunrise are always marvelous. In photography, the light from sunrise or sunsets is referred to as the "golden hours". This provides a very spectacular transformation of the landscape. Seeing this beautiful image of the sunrise in Crater Lake definitely connects every audience to Mother Nature. This fine art photo is a perfect inspiration for a more peaceful and calm day of work and play.
The blue skyline can be captured during the "blue hours" of the day. Most of the time this blue hour is quite misleading since this phenomenon barely lasts an around. Blue hour can occur on both sunrise and sunset which can be greatly influenced by the changes involving air quality and location. This picture was actually captured on a sunrise. With its details and brightness, it is definitely a fine art must-have item.
The silhouette of the tree adds more character for this amazing fine art photo. It gives a natural appeal of relaxation and calm. This fine art photo invokes a sense of melancholy behind its gorgeous combination of imagination and detail. It takes a lot of patience and determination to capture a dramatic sunrise. As the sun start to unfold its beauty, it will start to display different hues of blue, orange or yellow.
The beauty about fine art photography is that it is a limitless medium of expression of an artist's imagination and creativity. This fine art photo of a sunrise over Crater Lake speaks about the skills and the "eye" of the photographer for detail and artistry.
The panoramic view of the Crater Lake during a sunrise is absolutely a perfect addition to home or office interiors. This fine art print can absolutely pull together the design elements for a home or an office space.