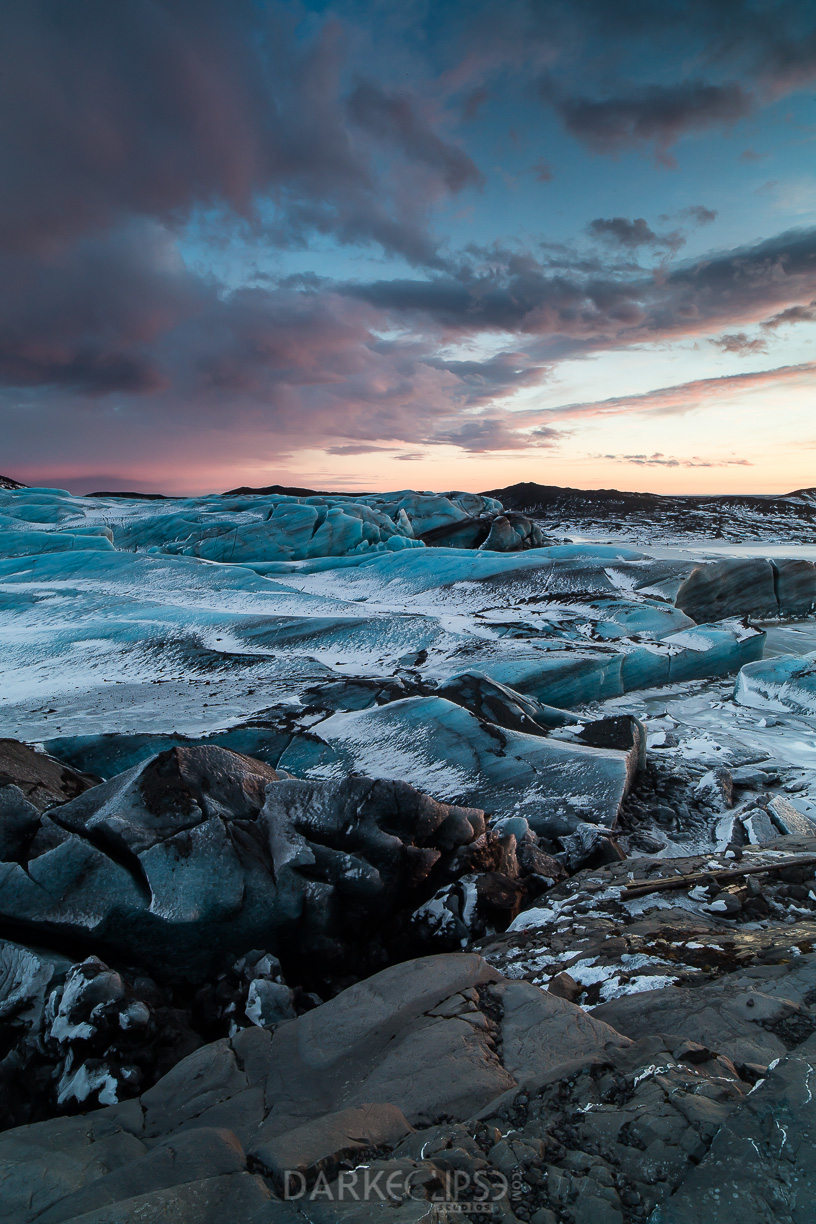 Date: 03/01/2014
Location: Svinaefellsjokull Glacier, Iceland
Title: Iced out sunset
Iceland is place of significant contradictions. It is a volcanic island yet its climate is wickedly wintry and cold. However, for photographers, Iceland can be a like Disneyland for a fine art landscape photographer. This is for the fact that patterns may it be unvarying or contradicting can yield a beautiful photograph. One of the most significant elements in photography is effective composition. A fine art image is at its best when it has captured various textures in a photograph. When you speak about texture it is the curves, patterns and contrast that make a great photo. This fine art image of the Svinaefellsjokull Glacier emphasized on the contrast and texture of the elements in the environment. The texture in this photo emphasized the individual details of the rock formations, glacial mountain the Icelandic skyline all during a spectacular sunset.
The rendered texture in this photo gave the viewers the pleasure to experience the beauty of Iceland. This picture is capable of allowing people to imagine them standing right in front of this captivating scenery. The attention to detail gave this snapshot character and realism. The beautiful horizon and dainty cloud formation balanced the unbreakable   appeal of the rock formation beneath it.
Due to its vague and pragmatic appeal, this fine art image can be a gorgeous ornamental piece. Thinking of ways on how to upscale a home or office interior design to be more artsy and elegant, a fine art print of this landscape can be a wise investment to make.