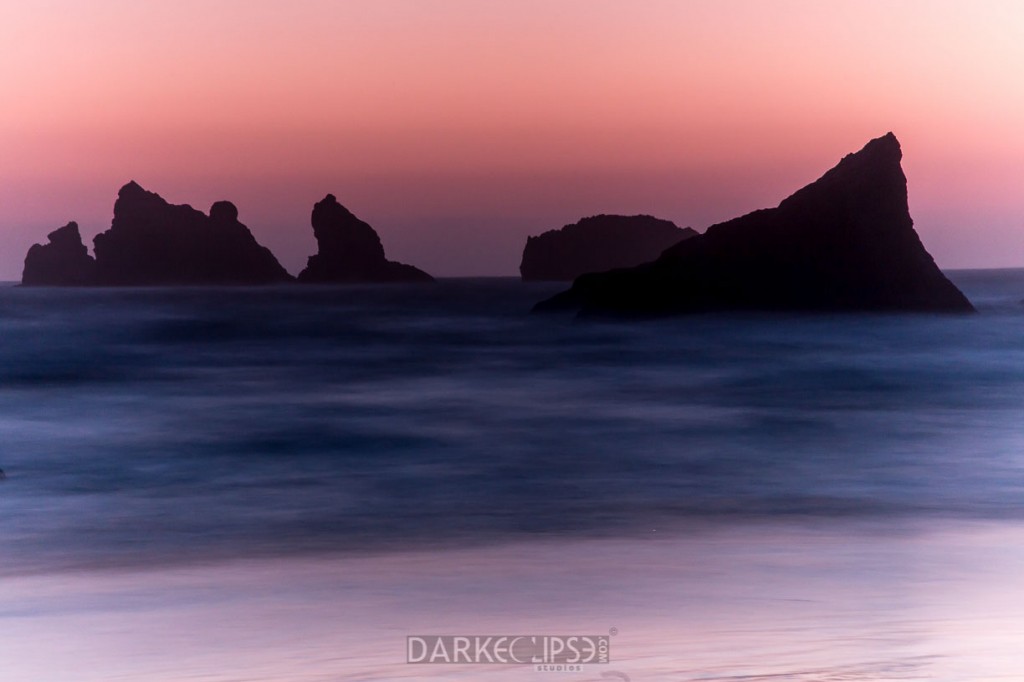 Date: 06/02/2013
Location: Bandon State Natural Area, Oregon
Photography is all about color, detail and passion.  A gorgeous image is not just about its visual appeal. The emotion it invokes to the human spirit makes a photo to be beautiful and appealing. Gazing upon this surreal photo of the Oregon Coast, there is a huge sense of tranquility and calm. Though most of us would differ from each other, the emotions we share regarding an image is pretty universal. This fine art photo touches something innate in us. The sense of peace and placidness in this image can absolutely bring an audience into their human side.
As the magenta skies succumb to the night, it depicts a mysterious ambiance. These pillars of rock are standing tall and proud against the changing tides of the sea. With every sunset and sunrise each of these rocks seizes, creates a new sense of hope. This dramatic twilight photo was taken right off the amazing Oregon Coast. It was right off Bandon right off Coos County. This quaint town in Oregon boasts beautiful State Park beaches which include the Bandon Wayside, Coquille Point, Face Rock and Devil's Kitchen. Beautiful photos of the horizon during a sunset are really a favorite.
This fine art photo speaks a magnitude of the photographer's skills on how to capture an image amidst the changing elements in the environment. This is a perfect addition to a bedrooms as it can invite relaxation after a long day of hard work.