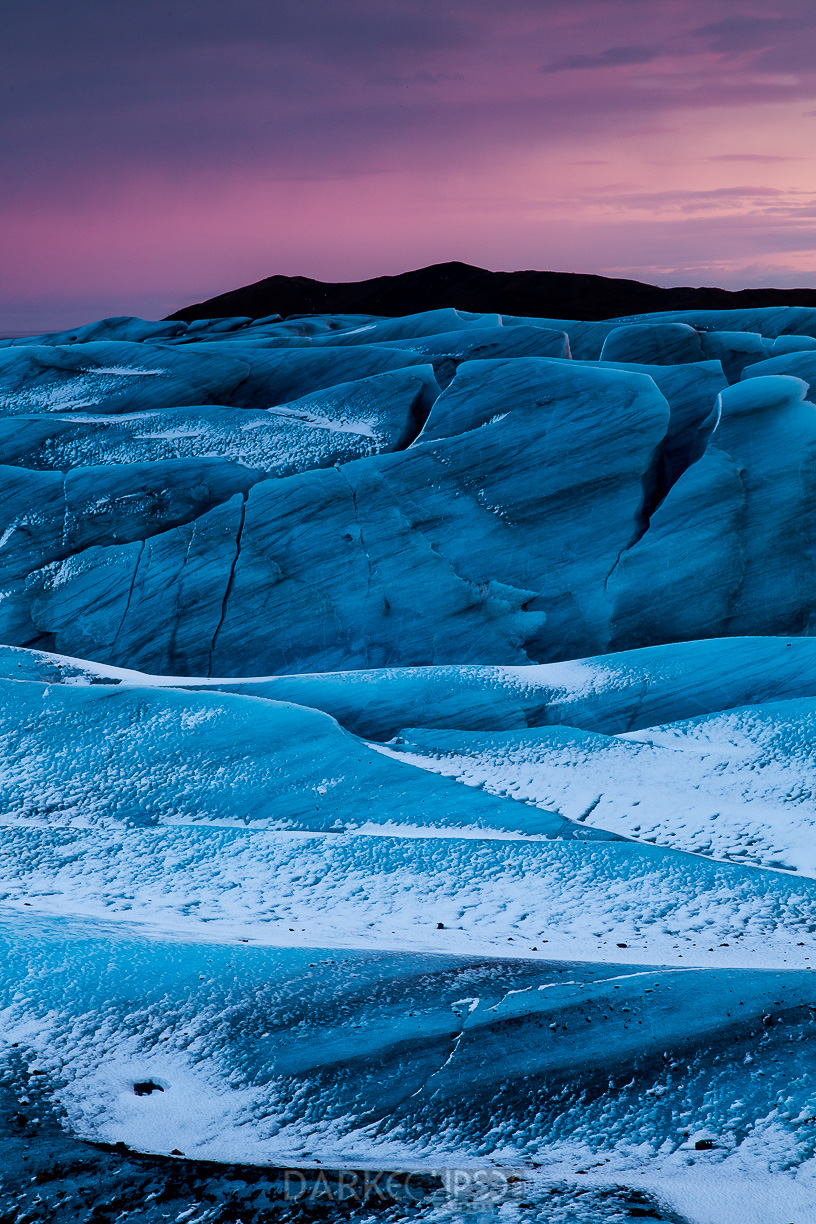 Date: 03/01/2014
Location: Svinafellsjokull Glacier, Iceland
Title: Magenta Blues
Iceland is known for its rustic and peculiar terrain and climate. Nonetheless, a visit to this freezing land will allow photography aficionado to explore their kind of visual art. Looking on photographs takes you to places and situations you have never seen before. Furthermore, pictures can bring nostalgia and awaken various human emotions. This interesting fine art photo from a trip to Iceland radiates creativity and charm.
During a short hike around Svinafellsjokull Glacier, the mountains appear to be subdued. The beautiful horizon and its purplish hue stir up sweet melancholy and wistfulness. Iceland has one wicked climate where the cold can be unbearable. This kind of atmosphere seems to send hints of coldness down to the spine. Furthermore, it may seem odd to others, but this photograph can take you into an out of this world location in a literally and figurative manner.
Obviously, this image has patterns which gave it an artsy character. The sheet of ice on the ground gave it a unexpected look. It is an eye catching piece of art. At first glance, this fine art shot looks like a water color painting. However, the picture comes alive once you take a closer look at it. The irregular lines of the glacier gave the picture this recognizable uniqueness.
For those who are on the hunt for a perfect design piece, a fine art print of this photograph will do the magic for you. It will surely create an atmosphere of artistry and comfort to any empty space it will invade.