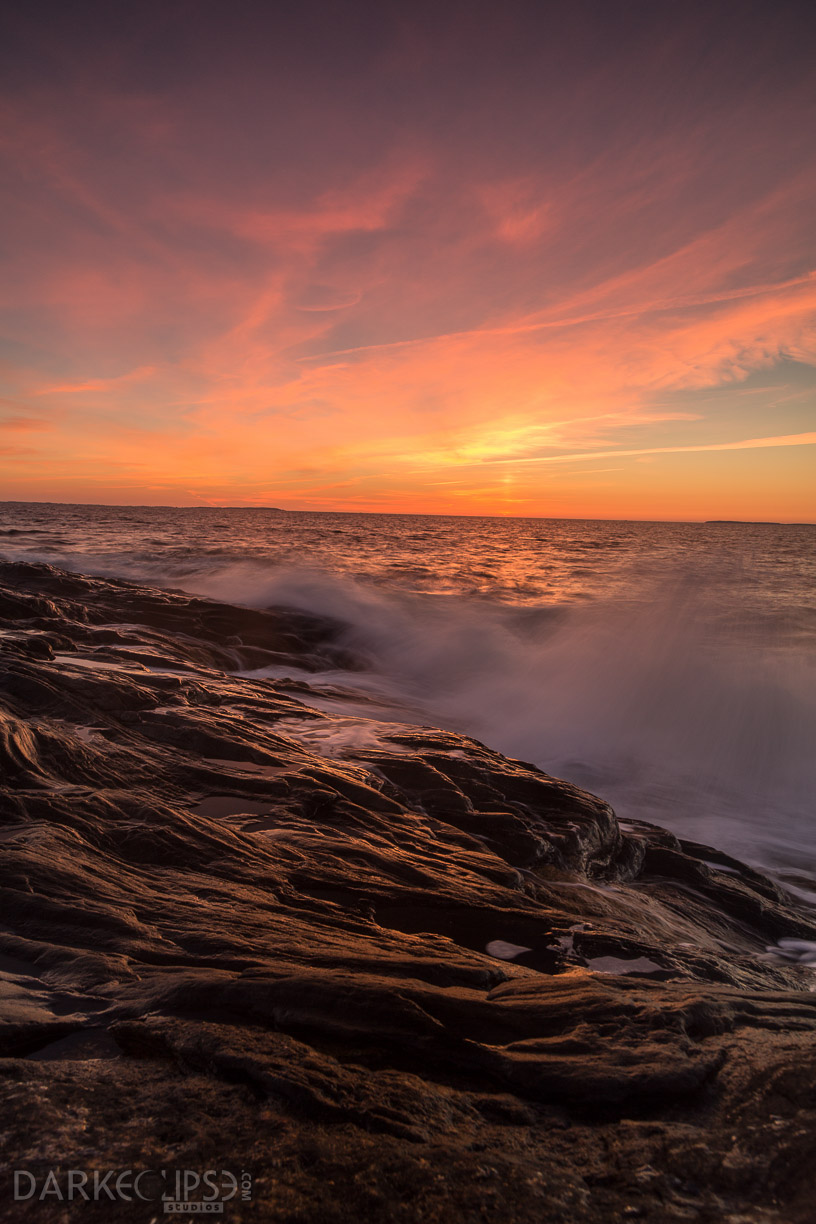 Date: 10/14/2013
Location: Pemaquid, Maine
Title: Golden drops of sunset
Fine art photos are always priceless possessions. The beauty of Mother Nature being captured in prints is concrete evidence of creativity and artistry of a photographer. The challenge of capturing images in the great outdoors goes beyond the difficulty of manipulating the elements that make an image a fine art masterpiece. The dynamic elements of light, changing clouds and wind can surely influence the quality of images being captured during an outdoor photo shoot. When you are shooting a sunset photo just like this one, it takes a lot of patience in capturing an image that will showcase the splendor of the scenery while making the elements work at the photographer's advantage.
Pictures of beautiful sunsets are inspiring. They invoke a different sense of mystic and calm. This is the main reason why plenty of artists would dedicate a photo shoot session to capture the "golden hour" when the sun plays well with the camera lens. Since this golden and precious hour of the day will not last for too long, photographers sit patiently as it start to unfold in front of their naked eyes.
This beautiful sunset shot was taken right off the coasts of Maine. With its beautiful coastlines, Maine offers photographers the opportunity to capture gorgeous sunsets and sunrise. As you stand and marvel at the beauty of the sun, you will definitely feel the transformation of the environment as rays of sun start to flicker as sunset begins. The warm hues of sunset stir up feelings of warmth, coziness and elegance. The magenta sky has made this fine art photo to be interestingly vibrant. As the waves hit the steadfast rock formations, this image was brought to life.
This image of the sunset in Maine can be a perfect design piece for a bedroom or relaxation room. It can also be included for a design plan for gazebos and other rooms in the house or office which can be a perfect relaxation nooks.