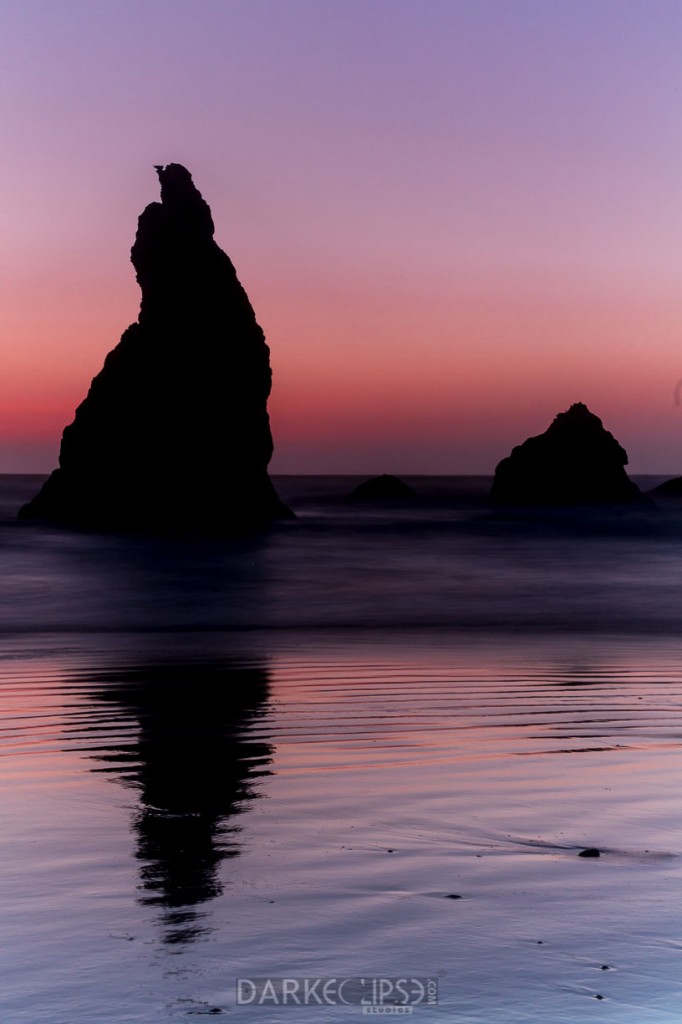 Date: 06/02/2013
Location: Bandon State Natural Area, Oregon
The magical thing about photos is that it transports you into unknown and familiar dimensions. Images can influence how you feel at a glance. An audience appreciates a fine art photo that is bursting with colors and details. A gorgeous image gets in touch with the human emotions and soul.
This gorgeous sunset photo off the coast of Oregon tickles this imagination. For those who are kids at heart, magic is fascinating. Seeing a wizard's hat in a sunset is getting in touch with the kid within. It is always nice to view images that remind you so much of fond memories of childhood. However, the beautiful magenta sky provides that different surreal feeling of calm and serenity.
Wizards and sunsets are definitely not a bad idea in photos. This fine art shot was taken right off the beautiful Oregon coast. The trifecta of quaint town charm, amazing panoramic view of the ocean and the warmth of its people makes Bandon a perfect place for photography. It is referred with a moniker Brandon-by-the-sea due to its breathtaking view of the ocean. Giant rock formations off the coast make the ocean view a lot more mysterious and charming.
Fine art photos are perfect for home interiors. However, this amazing image of the Oregon shores can be a nice addition to a living room where a family can gather and relax. For a modern and contemporary condominium or apartment interiors, this is a credible finishing touch.