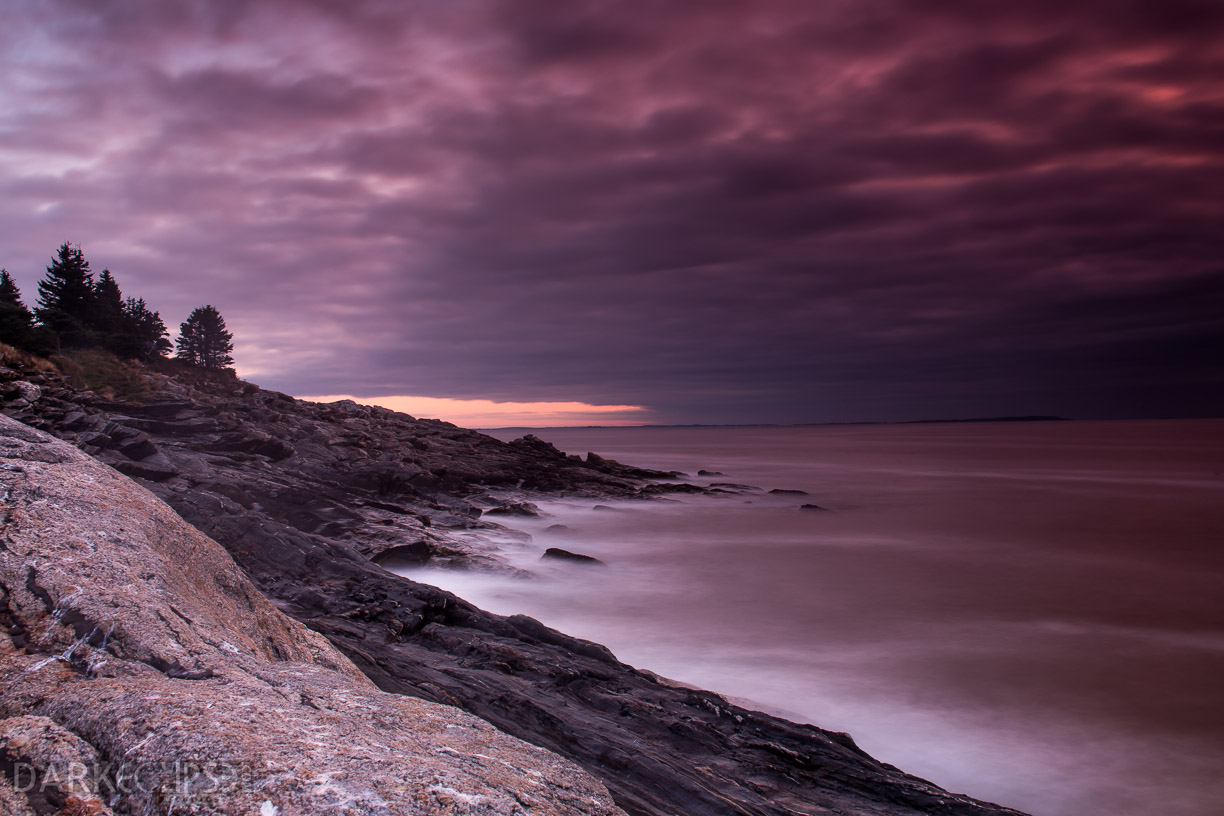 Date: 10/15/2013
Location: Pemaquid, Maine
Title: Evil sunrise
Fine art images which feature a body of water have a different appeals to the human soul. A calm sea can make the audience feel serenity and peace. A sea full of raging ways can invoke chaos, power and struggle. However, it is always the sea and the sun which appears on fine are photos. However, the inclusion of rock formations adds a different sense of steadfastness and character.
The warm hues of the sky add depth to this shot. Maine offers a lot of opportunities for photographers to capture the raw beauty of Mother Nature. With the gray and purple color pallets, this fine art image depicts cold mystery and charm. This image showcases the blending of colors and the playful effects of the light. This is an outdoor shot but the photographer really captured the beauty of the sunrise as it is happening.
This fine art image was taken right off the beautiful coastlines of Maine, near the famous Pemaquid Point Light. Since this state is boarded by the Atlantic Ocean, panoramic view of the ocean and the horizon captures the heart of many photographers from the different parts of the world. Maine has been known to the world because of its landscape and scenery. The rocky and jagged coastlines and rolling mountains along with its picturesque waterways, it is one of the most popular places for photography buffs for an outdoor photo shoot session.
A fine art print of this image can bring a lot of appeal and character to a specific room. For those home owners or office space owners, they can include this design piece into a room which relaxation and unwinding is possible. It can calm the senses and amaze the audience if its mystifying looks.