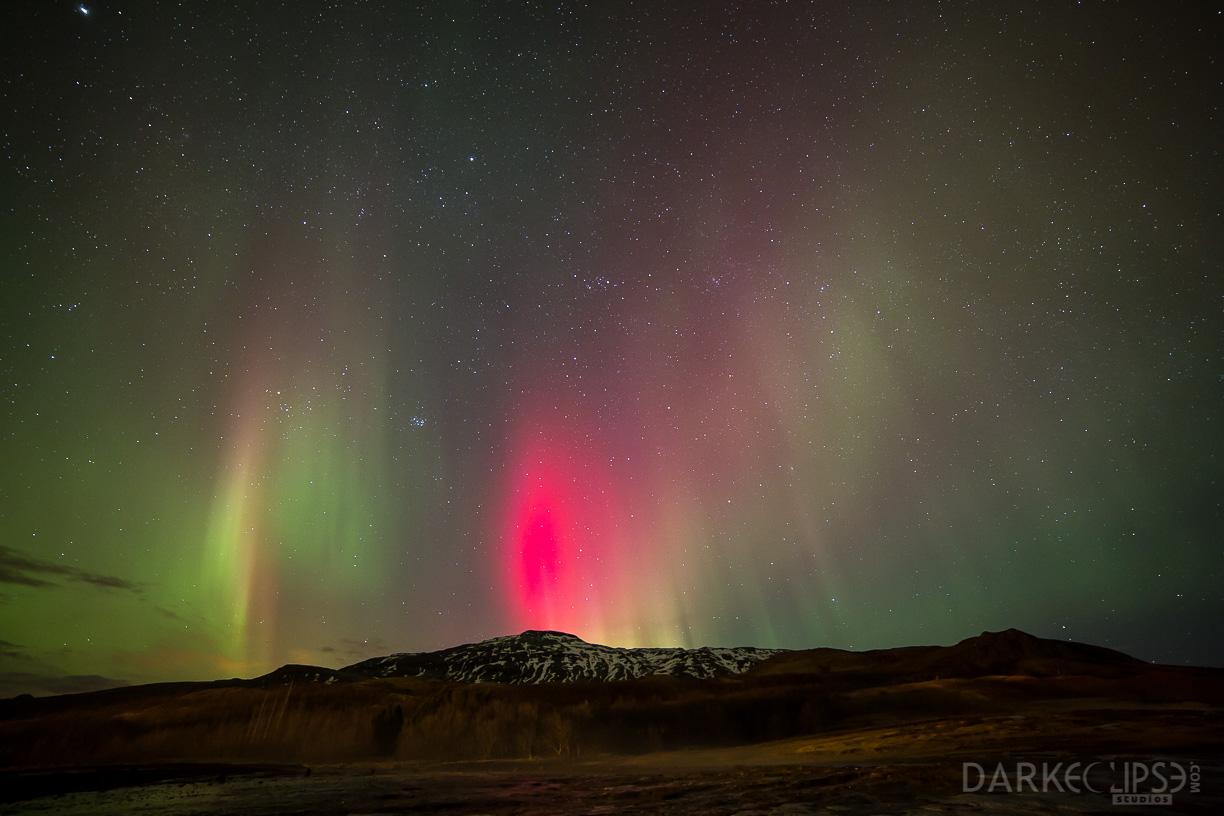 Date: 02/27/2014
Location: Geyzir, Iceland
Title: Candle light
Traveling and photography go hand in hand. Exploring the beauty and wonder of Mother Nature can be a perfect opportunity for an a fine art nightscape photographer. For those who have that distinct imaginative and creative drive in them, a visit to Iceland can be an exhilarating experience.
The picture above was taken in Geyzir, Iceland. A night with fine weather and absolutely clear skies is required in order to witness the world famous natural phenomenon. The Northern Lights or also known as aurora borealis appeared on the skyline above a mountainous area. The captivating colors of green and red illuminated the sky. This is a beautiful snapshot of the Northern Lights of which millions of tourists from across the globe would want to observe. The lights appear to dance and move in intricate patterns which are utterly delightful.
This is an interesting fine art photograph because of the amazing display of color and light. This aurora display appeared to be a flickering candle amidst the dark. The hues of green and red made it look to be festive and joyful.
These Northern Lights may appear in a wide variety of hues. However, the most common ones are pink and green. The fascinating patterns of ripples, arcs, curtains and shooting rays make these aurora to be very a beautiful subject for fine art photographs.
A fine art print of this flickering aurora borealis can recreate a homey and attention-grabbing ambiance into a home or office. This piece of visual art can be a sensible investment to make because fine art photographs of this nature are always known to be timeless ornamental items.