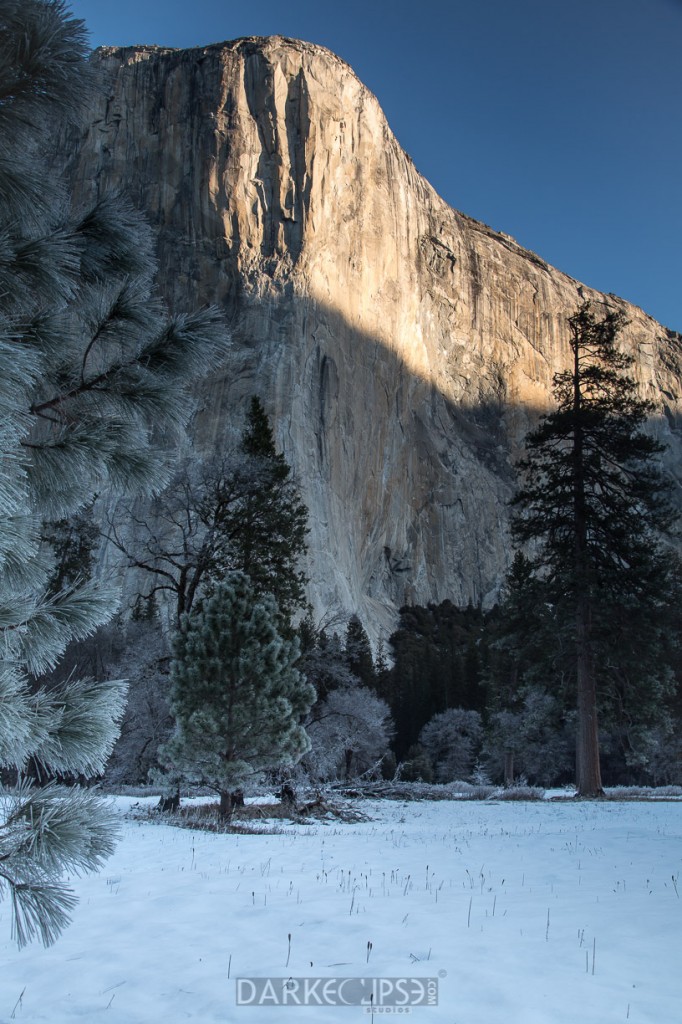 Date: 02/10/2013
Location: Yosemite National Park, California
Title: Sunrise at El Capitan
There are a lot of things about sunrise photos that make them really interesting. The rising sun seems to bathe the sky with beautiful colors ranging from blue to orange and even pink. This captured image of the El Capitan right at the heart of Yosemite National Park is definitely gorgeous.
Doing outdoor shoots specially sunrise photos at Yosemite, you may need to do some special preparation ahead of time. This photo was taken in the outdoors has a lot of harsh elements which can definitely affect the way that this prized photos has been captured. This photo from Yosemite depicts the wonderful Mother Nature amidst the rising of the sun.
Photos of sunrises are a result of creativity and dedication. As El Capitan stands tall and proud to face the coming of the beautiful sunrise, this adds more life and vibrancy to this image. This photo has a lot of contrast and depth. The wintry surroundings convey calm and cold. However, the sunrise sends out a message of serenity and optimism. This amazing sunset photo, is a result of the dedication of the photographer to just capture the sun as it goes right above the horizon.