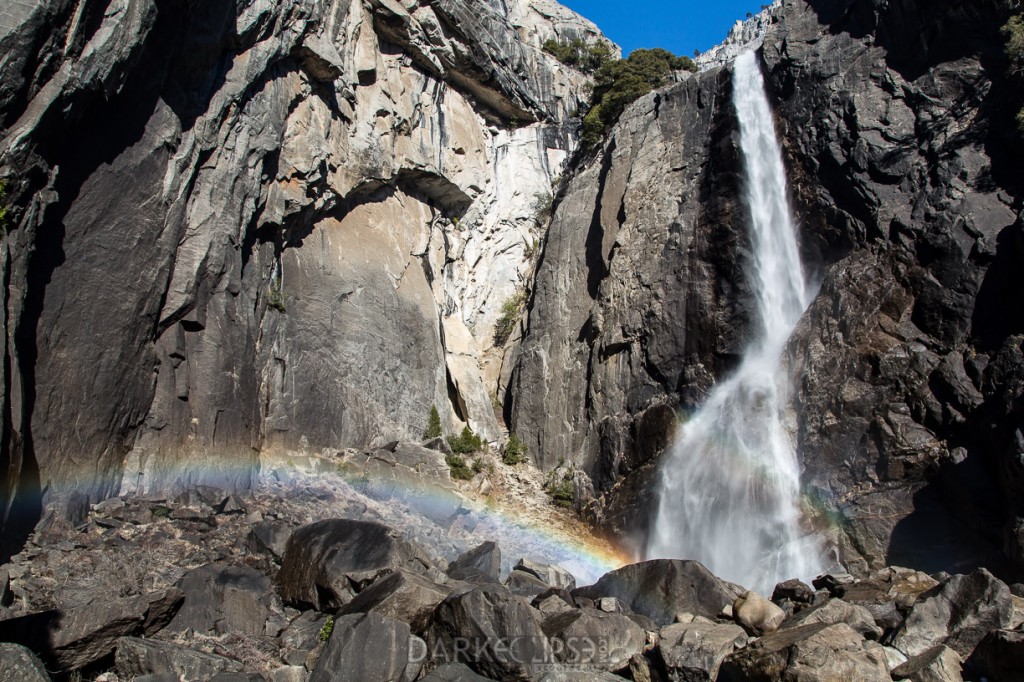 Date: 02/13/2013
Location: Yosemite National Park, California
One of the most captivating places to visit in the United States is Yosemite National Park in California. This vast natural wonderland is definitely endowed with flora and fauna which are unique and interesting.
This photo of the Yosemite Falls creates a beautiful mistbow as it crashes right into the stone formations. This spectacular view gives us a glimpse of the majestic beauty of nature.
Yosemite is a protected sanctuary that is home for a variety of animals and plants. The beautiful Yosemite Falls is one of the main attractions in this world famous National Park as it is referred to be the tallest waterfall in the North American territory (the 5th largest waterfall in the world). It is the Bridalveil Falls which will welcome tourists to the Valley. A hike to these waterfalls will surely provide a panoramic view which can be captured by your camera.