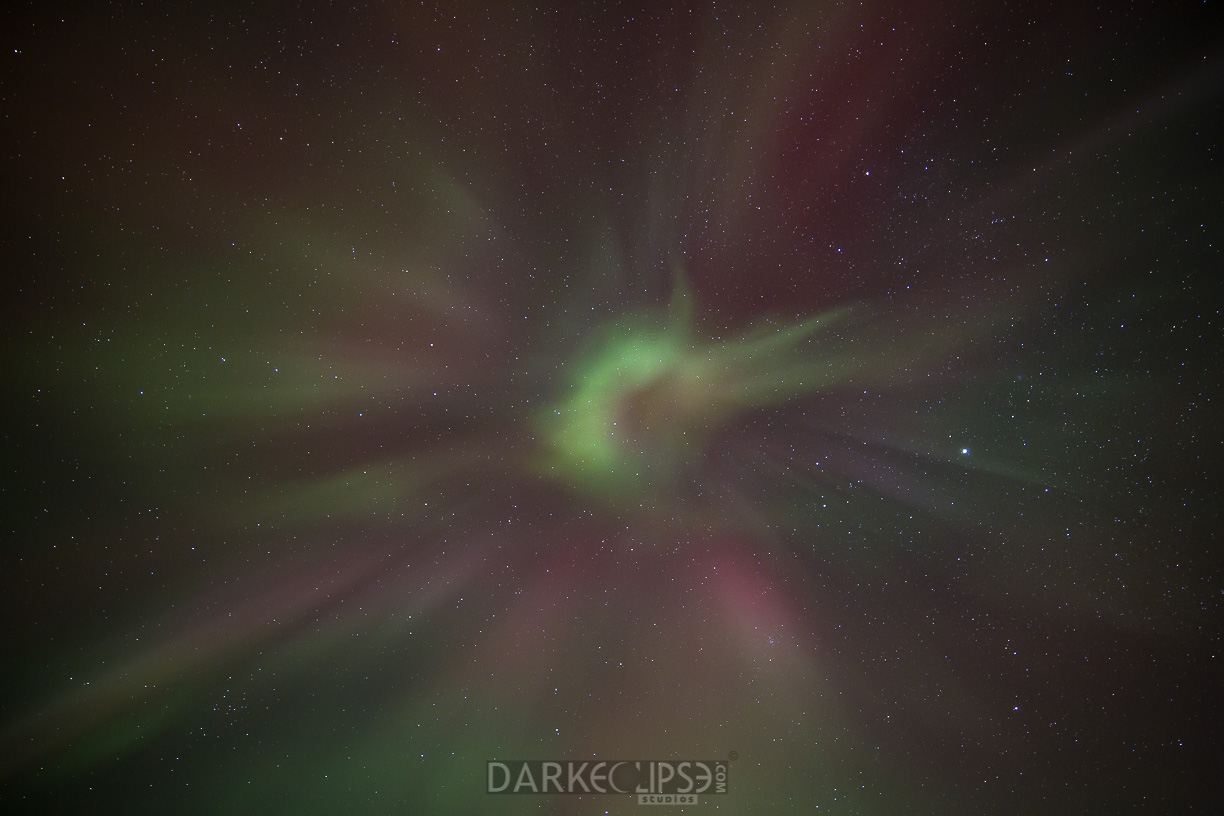 Date: 02/27/2014
Location: Geyzir, Iceland
Title: Eye of the corona
Visitors to Iceland have been enchanted throughout the years by the Northern Lights. Properly known as Aurora Borealis, this stunning display of natural light phenomena have been subjects of a myriad of fine art photos since time immemorial.
The dazzling colors and mesmerizing glow of the Northern Lights across the night sky appears naturally magical in photos. Thus, plenty of seasoned and aspiring nightscape photographers from across the globe travel to Iceland to capture the best images they can get.
This fine art image is of the Northern Lights was taken during a photography trip to Iceland. The lights are mostly of green color because of the interaction between the oxygen and nitrogen approximately 60 miles above the atmosphere of the earth. The red glows are brought about by the oxygen and nitrogen molecules in a higher altitude. The eye of the solar storm, known as corona, captured in this magnificent photo  is definitely not to hard to understand why the Northern Lights is one of Iceland's top tourist attractions.
Iceland happens to be found right at the middle of the auroral zone. This is the place where this natural phenomenon frequently occurs. As a matter of fact, some Northern Lights or auroras can be seen on any clear night sky in Iceland. However, the intensity will vary in significant extremes depending on the solar activity.
For homeowners, this is a perfect design piece for a living room or a bedroom. An office lobby will look definitely stylish with ornament on the wall. Investing on a fine art print of this beautiful image is a sensible decision for everyone.