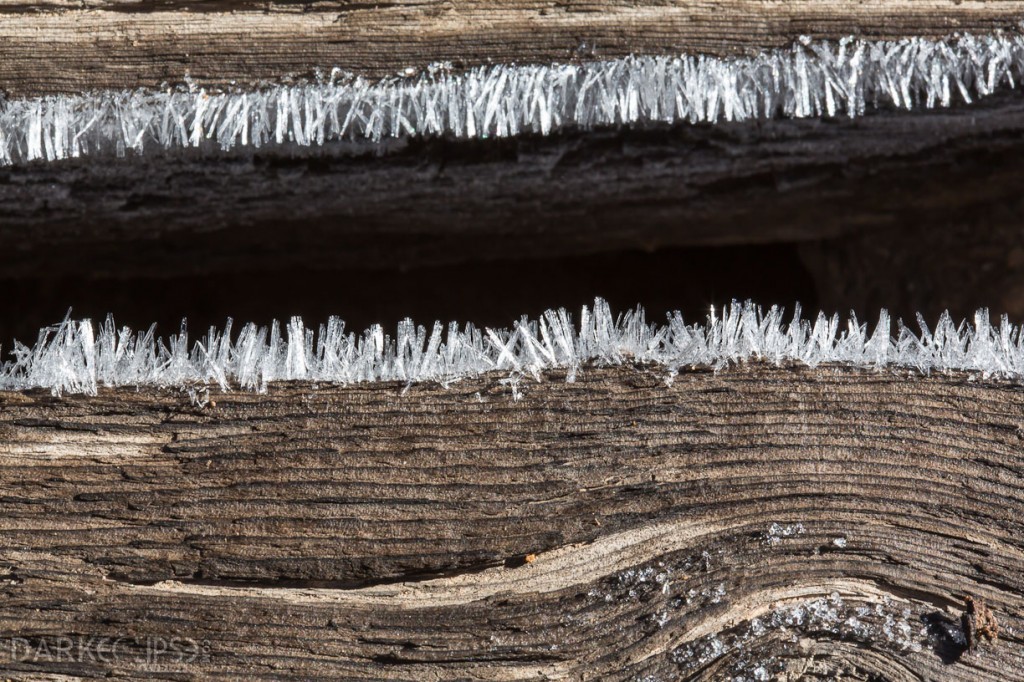 Date: 09/29/2012
Location: Longfellow Mine, Ouray, Colorado
Macro photography can definitely take an audience to better heights and rarely seen vantage points. Nonetheless, close up photography would require a lot of attention to precision and technique. This image of a frost on a wooden surface depicts sheer technical skills in photography. These frosted spikes look so vivid and detailed. The contrast of colors and texture is definitely amazing. For a photo to capture the minute details of certain subject it invokes an abstract way of viewing things around.
This amazing fine art image was taken right off the Longfellow Mine. The best thing about macro photography is capturing the best images possible out of odd subjects. Longfellow has been one of the most notable landmarks of how prolific the mining business was several decades ago.  This image of tiny frosted spikes somehow is a perfect reminder that Mother Nature's artistry is definitely fascinating.
If you are looking for a perfect addition to complete your modern interiors, this fine art photo is perfect. It will really fit well into an entertainment room, a hallway or a focal point for your living room.  This is a fine art photo that will suit homes with zen or earth tones interiors. This is a nice center piece or focal point for a work station within your home. Office spaces can be adorned with this very gorgeous microphotography masterpiece.