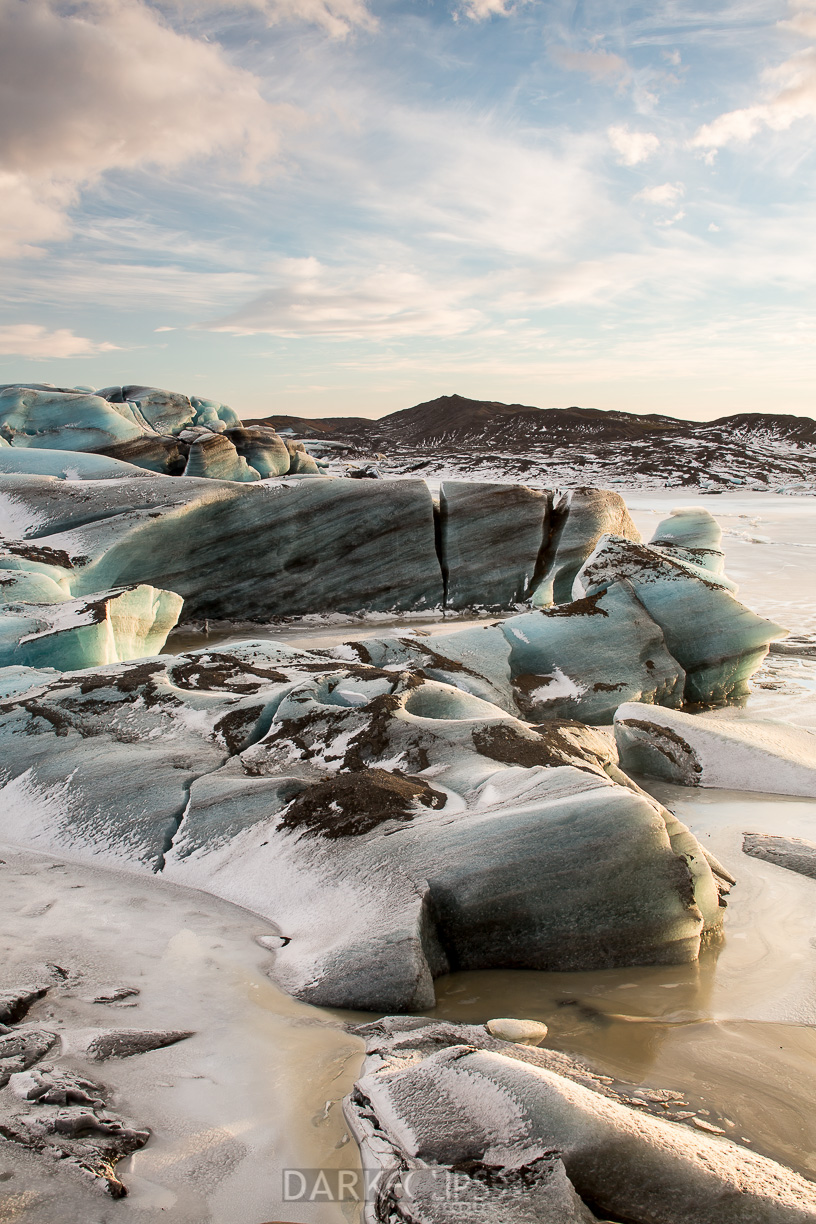 Date: 03/01/2014
Location: Svinaefellsjokull Glacier, Iceland
Title: Ice shapes
All throughout time, a lot of people were drawn into photography. However, there are photography aficionados who would take their interest to another level. They travel around the world just to capture a beautiful photographs of the most iconic and beautiful place around the world. A trip to Iceland definitely allowed me to capture images of the beauty, uniqueness and rarity of this beautiful frozen destination.
A hike before sunset on the glaciers will reveal a lot of interesting photography subjects. This image was taken during a walk near Svinaefellsjokull Glacier. At first glance, this image looks like just like the ground covered with slippery ice. For a few, it may seem like the glistening backs of whales or sea lions trying to relax amidst the cold Icelandic climate. Indeed, that is the beauty of fine art photography. It can showcase the different dimensions and perceptions of the subject beyond what it is.
This fine art shot portrays the beauty of the glaciers against a beautiful horizon. The contrast between the cold climate and the clear evening sky was captured in detail in this photo. The cloud formations appeared so billowy and soft.
Purchasing a fine art print of this scenery is a sensible design idea. These type of landscape photographs are timeless and versatile. It can suit a living room or bedroom design plan. However, its puzzling look can be a perfect masterpiece for various establishments who would want to create an artsy ambiance in their offices and lobbies alike.