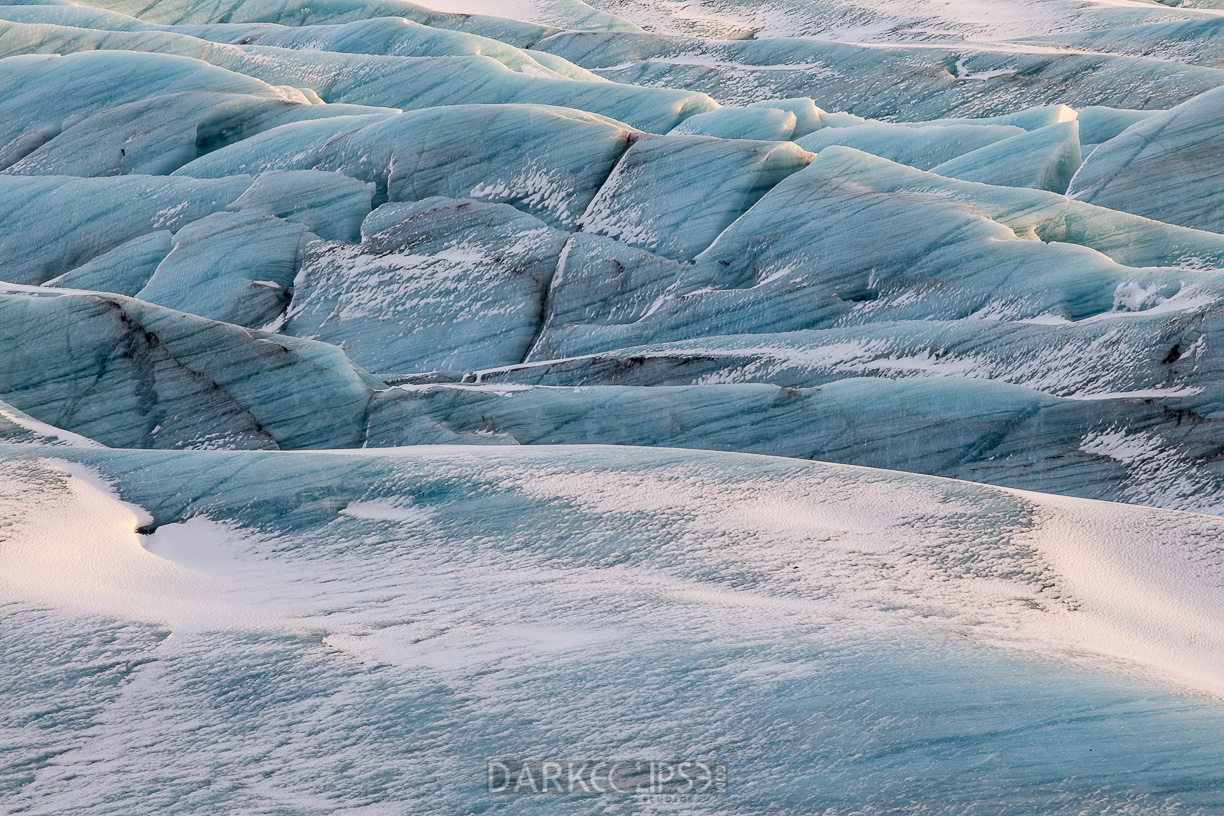 Date: 03/01/2014
Location: Svinaefellsjokull Glacier, Iceland
Title: Frosted blues
Photography captures both the literal and the abstract beauty of things. A photo shoot amidst a brutally cold environment in Iceland can be a challenge. There can be limited possibilities of capturing interesting landscape photos as the place might look barren and cold. However, being able to capture the exceptional and hidden beauty of what Iceland has to offer can be a perfect opportunity for photographers to explore their own level of creativity. The picture above was taken during a walk near Svinaefellsjokull Glacier in Iceland.
This image is an abstract photograph as it does not represent the subject in an obvious and literal way. It communicates chiefly through the repetition of colors, forms, lines and curves rather than the details of the image itself. What you actually see is a piece of the glacial surface that caught my attention during my visit.  The image appears to have a marble-like surface. If you look into the minute details on the lower part of the image, it appears to be a smudged part of a watercolor painting. This image emulates the essentials in abstract photography: color, form and curves. These elements form distinctive human reactions like melancholy, sadness and confusion.
This is a beautiful visual art as it plays with the human side of creativity and imagination. It will be nice to have a fine art print of this masterpiece to generate a sense of artistry in a home or office space.