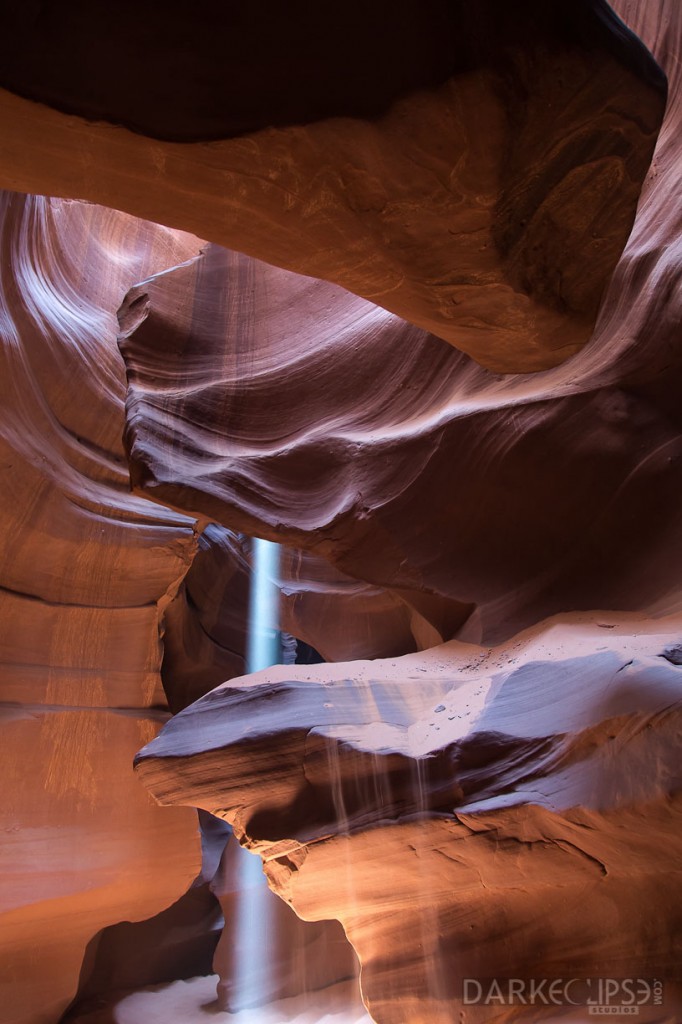 Date: 05/13/2012
Location: Antelope Canyon – Page, AZ
Title: Let it flow
Photographers have been mesmerized by various national parks and tourists destinations around the United States. However, it is the Antelope Canyon which stands out the most. The unearthly beauty of Antelope Canyon is one of the most mystical and peculiar place to visit. The Navajo natives call this beauty 'the place where water runs through rock'. This is literally true because of the obvious marks of continuous water flow through the years. Antelope Canyon is one of the most mystifying places on earth. Through a camera lens, this famous tourist destination comes alive.
This photograph boasts the right colors to recreate a mood that is mystical and mysterious. The monochromatic color of the Slot Canyons gave the needed emphasis for the ray of light to be a strong focal point for this fine art shot. The dramatic blend of proper lighting and subdued colors made this image a dramatic one.
A beautiful fine art photograph must compose the right kind of patterns. The horizontal lines on the Antelope Canyon play well with the human eye. Upon looking at the picture, there is this strong sense of harmony and accord. As the ray of light broke the rhythm of the lines inside the canyon, it emphasized how beautiful this picture is. The human eye goes up and down as that ray of sunshine ushers in. The downward movements of the sand added a theatrical look.
For individuals who value the artistry and creativity of the design pieces they include in their homes, this is a perfect choice. Purchase a fine art print and transform any room into a creative and inviting space.