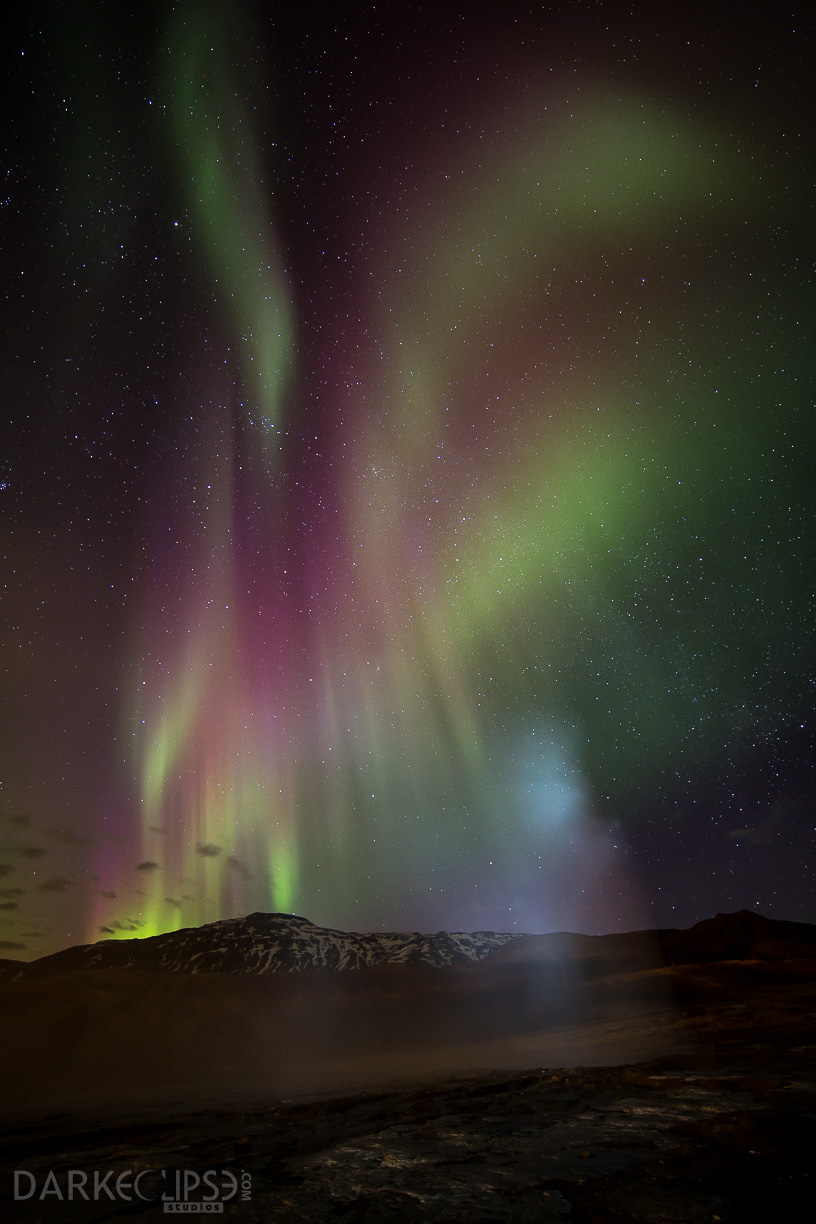 Date: 02/27/2014
Location: Geysir, Iceland
Title: Three headed dragon attacking Strokkur
Fine art photography is all about interpretation. Images captured for fine art purposes do not need to appear literal. It is the creative vision of the artist that will allow an audience to experience a new dimension and perspective. However, for a landscape fine art photographer, it is a challenge to capture images in accordance to an artist's preferences because of the dynamics of the elements in the environment. It takes a serious amount of dedication despite the harsh cold or the unruly wind to fulfill one's creative vision.
Through fine art photography, the artist himself was able to explore creative freedom. The passion for this kind of visual art paved the way for an artist to traveling around the world in the pursuit of beautiful landscapes and panoramas to be subjects of fine art landscape photos.
This image was captured from an adventure photography trip to Svinaefellsjokull. The Northern Lights created a visual spectacle that leaves people from various parts of the world in awe with this very interesting natural phenomenon. This fine art shot appeared to be an interesting portrayal of a three headed dragon soaring through the skyline. For some, this image can evoke a sense of freedom and emancipation as the Northern Lights appear like the dragon is about to attack the erupting geyser.
This fine art photography is a beautiful imagery with a final purpose as a decorative piece to be showcased in a house or office space. This is an interesting piece for those who would want to incorporate visual artistry into their living rooms or office lobbies.