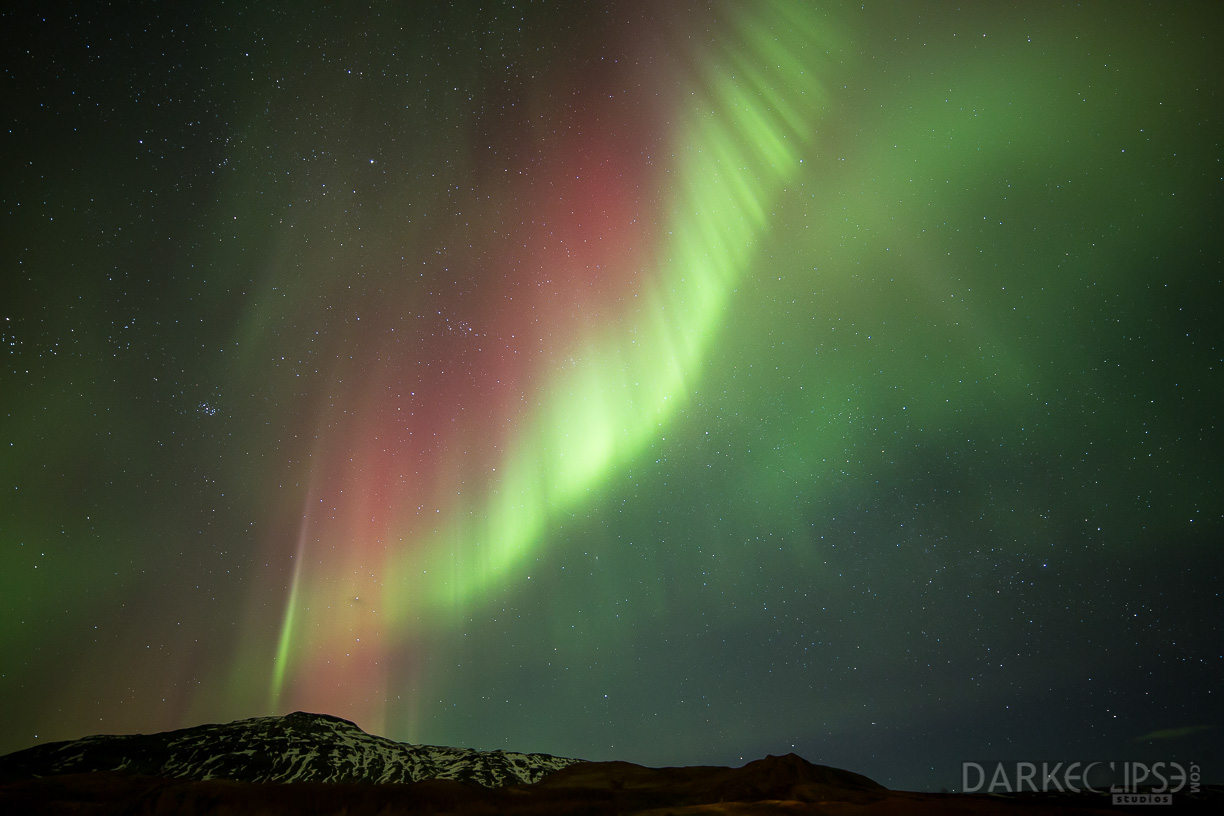 Date: 02/27/2014
Location: Geysir, Iceland
Title: The descend
Fine art photography is creativity and vision. There are a lot of individuals who venture into this form of visual art because of the possibility of exploring a wider horizon for artistic expression. It is a fact that significant number of aspiring landscape fine art photographers will travel around the world in pursuit of the most fascinating subjects for their upcoming outdoor photography adventure.
This image has been captured from the beautiful country of Iceland where winter is all about spectacle and beauty. Iceland allows photographers to indulge in night time photography with the promise of captivating shots of the Aurora Borealis (Northern Lights). The skyline appears to be a blank canvass by which a myriad of creative and numinous images. As the Northern Lights begin to showcase its magnificence, it appears like an angel is about to descend with its wings beaming with vagueness. This is utterly a beautiful natural phenomenon. However, this image speaks a magnitude of the sense of mysticism of a specific audience. People adore the Northern Lights for its festive view. However, for a fine art landscape photographer, this visual display is a perfect subject for a much-anticipated outdoor photo shoot adventure.
Invest in this fine art print! Your home or office space deserves something artsy! A fine art print of this view will definitely make a living room space absolutely homey. The light beams appear to be quite inviting and welcoming. If you are looking for a design piece to complete an office space interior, this will come very handy.