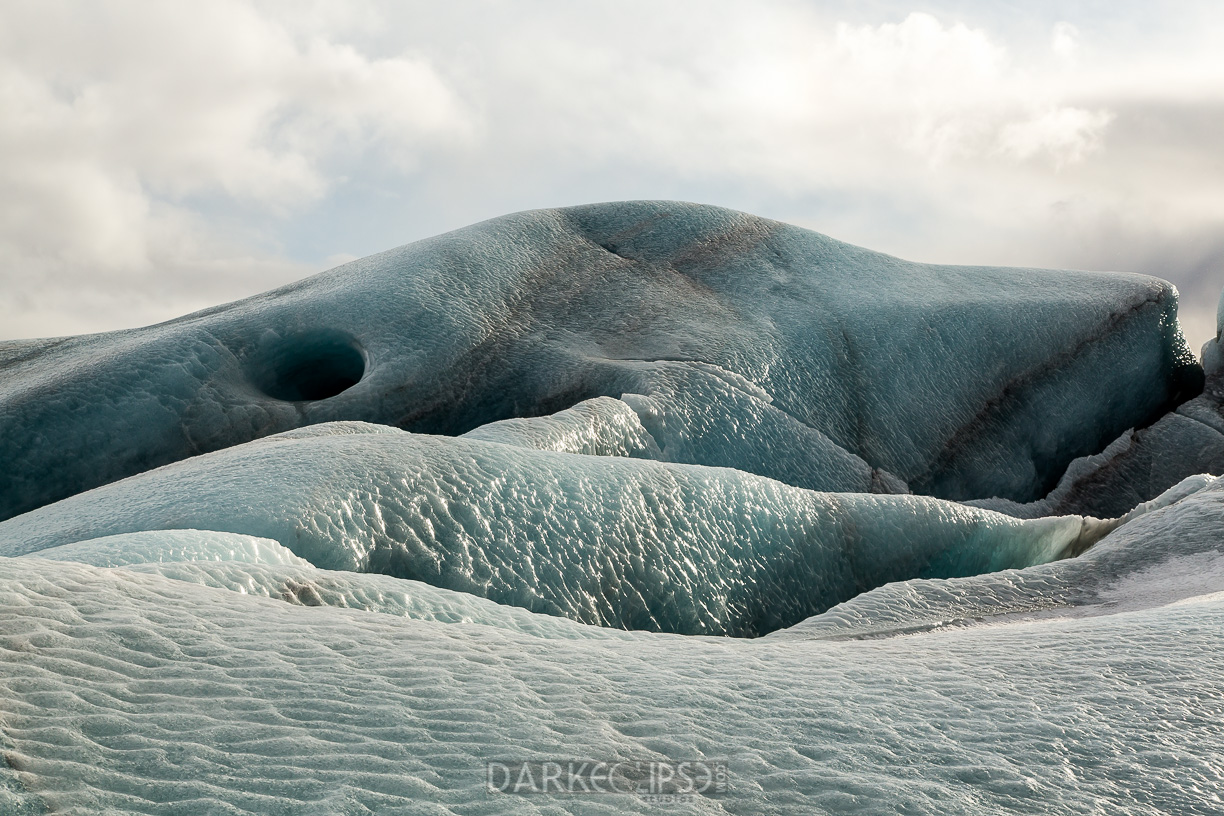 Date: 03/02/2014
Location: Svinaefellsjokull Glacier, Iceland
Title: Icelandic dolphin
For those who enjoy frolicking in a cold weather, Iceland is a perfect place to be. On the other hand, photographers can capture a lot of images that goes beyond the beauty of a winter wonderland. The frozen glory of Iceland is so inviting for photography fanatics who are on the look for very interesting subjects for an outdoor photo shoot. A short hike onto the regal glaciers is a great chance to capture amazing images of Iceland that a regular tourist never gets to see.
One of the many things I've done in Iceland was a glacier walk. This glacier formation appeared to be a resting dolphin in the back drop. The different curves of the glacier appeared to bear a resemblance to a face and head of a dolphin. If you happen to fancy abstract photography, this is a fit choice for a fine art print.
The various textures of the rock-solid glacier created a visual illusion that brought this image to life. The detailed feel and quality of the lines and patterns in this snapshot is highly noticeable at the first look. Thus, it can be a nice way of appreciating photography as a form of visual art as it involves a lot of camera skills for this to be captured. Never hesitate to secure a fine art print of this scenery. It will surely pull off an interior design plan effectively.