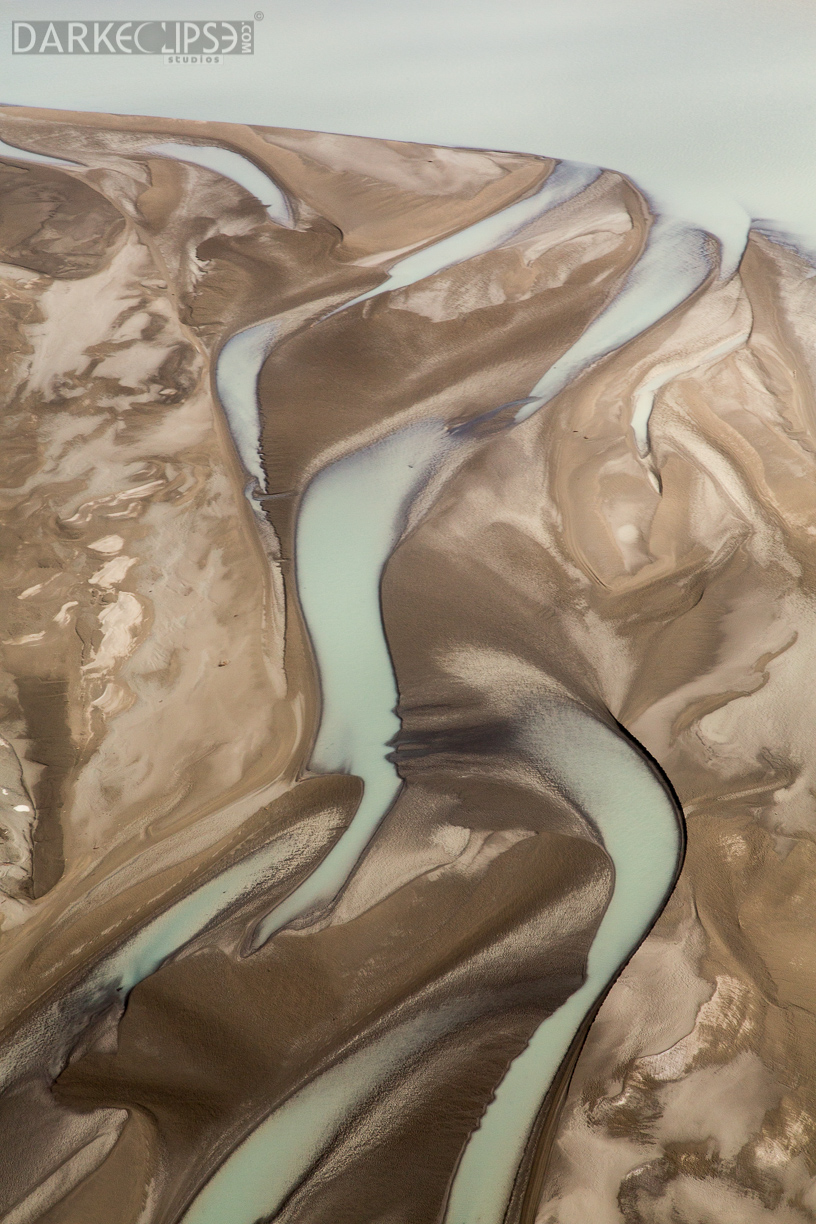 Date: 09/03/2014
Location: Kluane National Park, Yukon, Canada
Title: Interwoven
In the art of photography, the use of lines is definitely essential. Lines are dubbed to be one of the most fundamental elements in a photograph which adds depth, character and creativity in an image. The photo featured here is an exemplary abstract image which plays well with the human eye Taken during a flightseeing photo expedition over Kluane National Park, this abstract image of the glacial river appears more than its literal meaning. The Kluane National Park is found in Yukon which is home for the Canada's most beautiful mountains and glaciers.
The lines here are suggestive which made the composition of this fine art image to be superb. The lines create fluidity and movement which allows the eyes of the viewer to follow the direction to where the lines seem are heading to.  The curved lines in this photograph appear to be sensual and alluring. These lines seem to usher the eyes to look throughout the image with no end point in sight.  A sense of serenity and calm is so evident in this photograph because of the vertical lines. Furthermore, the diagonal lines in this image create a different sense of excitement for all the wanderlusts out there. These oblique lines draw the viewers into a mysterious end.
A fine art print of this beautiful abstract photograph will surely create an enticing and charming interior design idea for any space in an coop / condo apartment. For a home, it will surely look good in a bedroom because of its restful lure.