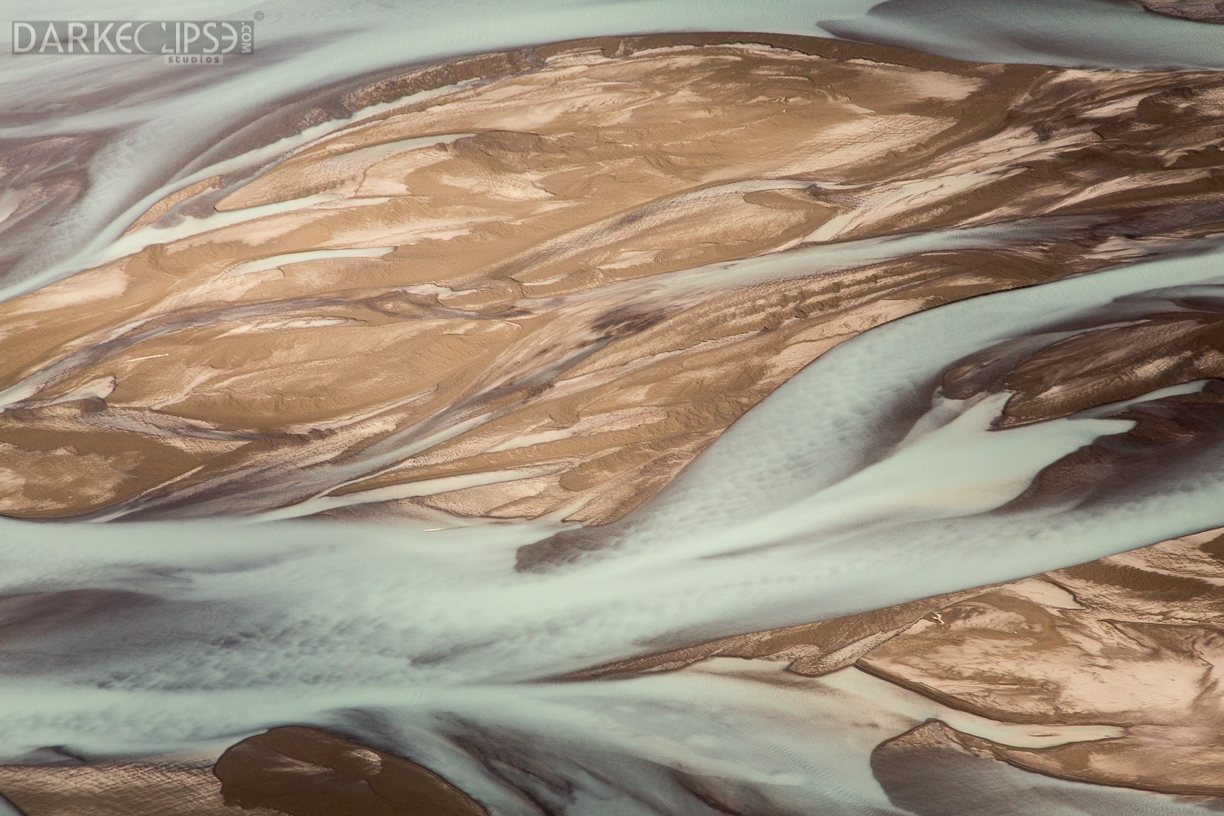 Date: 09/03/2014
Location: Kluane National Park, Yukon, Canada
Title: Trident of Kluane
In order to see the abstract beauty around us, we need to look at the world in different way. Primarily, a photograph can be taken as an abstract form of visual art if it does not stand for a subject in a plain and literal manner. The intricate lines, interesting forms and the fascinating colors can define the creativity and visual appeal of an abstract fine art photograph.
An abstract photo just like the image being featured in this post is not all about the literal definition of the flowing river as seen from above during a flightseeing flight over Kluane National Park in Canada. Located at the south-west corner of the Yukon area in Canada, Kluane's landscape is all about glaciers and mountains. Kluane National Park is home to Mount Logan which is the highest peak in Canada and 2nd highest in North America. Instead, this image is about the subjective expression of engaging and provoking its viewers.
The obscurity of this image made it really interesting. The photograph seems to draw away from the realistic and literal meaning of the subject. The river appears to recreate a lot of shimmery forms which plays well with the naked eye. Of all the elements of a well-composed fine art image, the lines were so powerful. The visual rhythm created by the irregular lines catches the eyes of the viewer.
If this type of image appeals to you you should invest into purchasing a fine art print of this abstract work of art. It will definitely look good in almost any room of condo unit with modern and sleek design.